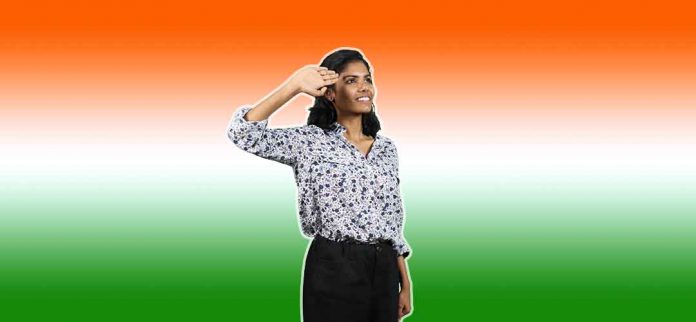 SSB defence sector mein candidates ki bharti ka interview process hota hai. Army, Navy, Air force ka SSB interview kaafi had tak same hota hai par kuch chize alag hoti hai. SSB Interview Procedure in Hindi mein paane ke liye padhe.
Iss article mein SSB Interview ki full information in Hindi:
---
SSB ke baare mein puche jaane wale kuch zaruri sawaal jawaab
Q1. SSB full form kya hota hai?
Ans. SSB ka full form hota hai Service Selection Board.
Q2. Kya SSB sirf Army ke liye diya jaata hai?
Ans. Nahi, SSB Army, Navy aur Airforce ke liye diya jaata hai.
Q3. Kya SSB ke liye directly apply kar sakte hai?
Ans. Nahi, SSB interview ke liye exam ya merit list ke basis par shortlisting hoti hai aur selected candidates hi bulaye jaate hai.
Q4. Kya SSB Hindi mein de sakte hai?
Ans. Hanji, ye interview English ay Hindi dono mein de sakte hai.
---
SSB Interview Kya Hai?
Indian Army, Airforce aur Navy ke Officer level post ke candidates ka chayan karne ke liye SSB Raksha Mantralaya (Ministry of Defence) dwara banaya gaya tha. SSB Indian armed forces ke liye candidates ka interview conduct karta hai jisme candidates ko physical, mental aur psychological abilities par candidates ko assess kiya jaata hai. SSB ka kaam hai candidates ko evaluate karke best candidates ko recruit karna
SSB Centres In India
Indian Army mein 3 main SSB centres hai :
Selection Centre East: Allahabad

Selection Centre Central: Bhopal

Selection Centre East: Bangalore
AFSB (AIR FORCE SELECTION BOARD) mein 4 main SSB centres hai:
D

ehradun

Mysore

Gandhi Nagar

Varanasi
Indian Navy mein 3 main SSB centres hai:
Bhopal

Bangalore

Coimbatore
SSB Interview Dates 2020
Har post ki SSB exam dates alag hoti hai. SSB ke liye candidates ko batches mein bulaya jaata hai aur har batch ki alag date hoti hai. SSB interview date har post ke written exam ya shortlisting ke baad hi release ki jaati hai.
SSB Exam Eligibility 2020
Joh candidates first round clear karte hai recruitment/bharti process ka vo SSB Interview/Exam ke liye eligible ho jaate hai. SSB sirf selected hi candidates jaate hai jinhone physical requirements clear karli hoti hai first round mein. Iske alava SSB interview dene ke liye male/female candidates ka unmarried hona zaruri hai.
Defence Bharti
Indian Armed force mein bharti mainly 4 steps mein hoti hai. SSB interview is process ka dusra step hai jisme 5 din mein interview liya jaata hai.  
Step 1: Shortlisting/Written exams
Candidates written Entrance exam jaise NDA, CDSE, AFCAT clear karte hai ya merit list shortlisting se candidates select kiye jaate hai jo SSB interview ke liye jaate hai. Ye har post ke liye alag hota hai.
Step 2: SSB Interview Procedure
SSB interview 5 din ka process hota hai jisme har din alag alag test conduct kiye jaate hai. Saare tests ko 5 din mein 2 stages mein divide kiya jaata hai.
Stage I : Screening Test
Stage II: Psychological Test, Group Testing Officers Test(GTO Interview), Personal Interview, Conference 
Step 3: Medical Exam

5 days interview procedure ke baad selected candidates ko medical exam ke liye bheja jaata hai.
Step 4: All India Merit List Shortlisting

Jo candidates Medical exam clear karte hai unki phir merit list nikali jaati hai All India phir jo candidates offer accept karte hai vo defence forces join karte hai as Officer.
SSB Interview Procedure In Hindi 2020
SSB Interview procedure 5 days ka process hota hai.
Reporting
Selected candidates ko apne nominated SSB Interview centre par Reporting karni hoti hai. SSB center ke liye aap khud se jaa sakte hai ya nearest railway station par armed forces ke representatives ke sath jaa sakte hai.
Candidates ko apni SSB interview date aur time par report karna zaruri hai. Jo candidates reporting ke liye late hojate hai unko disqualify kardia jaata hai. Reporting ke liye Call letter aur Admit Card aur baki documents lena jana zaruri hota hai jo Board Officers ko submit karna hota hai. Reporting day par hi saare documents verify hote hai aur verification ke baad candidates ko chest number allot kiya jaata hai.
Stage I
Day 1: Screening Tests
Day 1 subah jaldi shuru hojata hai. Generally subah 5-6 baje din shuru hojata hai SSB interview prcoess mein.
Ye sabse pehla test hota hai SSB interview process ka. Iss test mein candidates ki initial screening hoti hai. Screening test ke under 2 type ke test hote hai:
Intelligence Test
Intelligence test mein simple logic aur aptitude skills test ki jaati hai. Isme 40-50
Logical Reasoning and Data Interpretation ke
MCQ questions answer karne hote hai 15-20 minutes ke time mein. Koi negative marking nahi hoti hai. Ye time har post ke SSB ke liye alag hota hai. Iss test ki performance ke basis par candidates ko rating di jaati hai. Isme candidates ki quick thinking aur analytical thinking check ki jaati hai.
Picture Perception and Discussion Test (PPDT)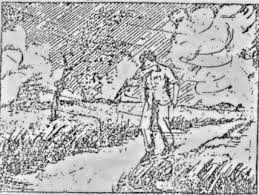 Image Source: Quora
Iss test mein candidates ko individually ek black and white blurry picture 30 seconds ke liye dikhayi jaati hai. Uske baad har candidate ek white sheet di jaati hai jisme story ka title likhna hota hai. Uske baad ek chota box hota hai jisme kuch details likhni hoti hai picture se related jaise characters ka mood kya hai, gender, age aur characters ki position mark karke batani hoti hai picture ke according. Iss sab ke baad 3 minutes diye jaate hai dikhai gayi picture par ek story likhne ke liye. Iss round ko pass karne ke liye candidates story ke liye perception sahi hona chahiye. Board officers isme candidates ko positive attitude par hi judge karte ki candidates ka chizo ko dekhane ka tarika sahi hona chahiye matlab ki chizo ko postive way mein dekhane ka attitude hona chhaiye. Iske baad candidates ko sub groups mein divide kardiya jaata hai jisme 14-15 candidates hote hai ek group mein.
Individual story likhne ke baad dikhayi gayi pictue par group discussion test hota hai. Group discussion mein candidates ki aapakee abhivyakti kee shakti (power of expression), language ki clarity (logical aur grammatical), confidence, participation aur dusro ke ideas ko accept karne ki kshamata test hoti hai. Pure test ke dauraan candiadtes ki body language aur ravaiya (attitude) par result nirbhar karta hai. Isliye candidates ko attentive aur confidence hona zaruri hai is process mein.
Screening ka result (Result of Screening)
PPDT ke exam ke baad candidates ko lunch aur rest karne ka time diya jaata hai. Break ke baad screening round ka result announce hota hai. Stage-I test ko pass karne ke liye intelligence rating, individual story content, narration ka method, language par pakadh (command) aur pure task ki overall performance ka combination hona chahiye.
Iss test mein candidates ki preliminary screening hoti hai jisme jo candidates accha perform nahi karte unhe iss interview process se disqualify kardiya jaata hai aur selected candidates ko new chest number allot kiya jaata hai. Ye Day 1 aur Stage 1 ki last activity hoti hai.
Stage-II
Day 2: Psychological Test
Day 3-4: Group Testing Officers Test( GTO Interview)
Day 2-4: Personal Interview
Day-5: Conference 
Stage 1 ko pass karne ke baad selected candidates SSB interview ke next step par pahuchate hai- Stage II. Stage II Day 2 se Day 5 tak chalta hai. Iss stage ko dekha jaaye to ye bahut hi difficult stage hai is process ka. Iss stage ke tests mein 3 alag alag techniques hote hai. : Psychological, group task aur personal interview.
Isme candidates ko bahut se parameters jaise Psychological, Mental, Emotional, Physical capabilities par test kiya jaata hai.
Day 2: Psychological Test
Interviewer No. 1: 3 Psychologists
Psychologists candidates ko stressful situation dete hai jisme bahut kam samay mein unka answer diye gayi sheet mein likhna hota hai.Vo candidates ki personality ko test karte hai unke diye gaye answers par. Isko Test of mind bhi kaha jaata hai. Isme soche samjhe jawaab nahi natural jawaab hone chahiye. Isme time par test khatam karna bahut zaruri hai isliye agar koi candidate answer ko sochne lagte hai to answer likhne ka time sochne mein nikal jaata hai aur vo test pura nahi kar paate.
Psychological tests mein mainly 4 tests hote hai:
1. Thematic Apperception Test (TAT): Isme candidates ko 12 pictures dikhayi jaati hai aur unko har picture ke liye 4 minutes mein ek story likhni hoti hai.
2. Word Association Test (WAT):
Iss test se
psychologist candidates ki personality ko  judge karte hai. Isme candidate ko 60 words ek ek karke dikhye jaate hai aur har word 15 seconds ke liye dikhaya jaate hai aur isi time ke andar answer sheet par ek meangiful sentence likhna hota hai.
3. Situation Reaction Test (SRT): Candidate ko 30 minutes mein
60 common daily life situation answer karne hote hai.
4. Self Description Test ( SD)
: Ye last test hota hai. Iss test mein, candidate ko likhna hoga ki unke parents, teachers friends aur vo khud apne baare mein kya opnion rakhte hai. Isme psotives aur negatives par dhyan dena hota hai. Iss test ke liye pehle se preparation kari ja sakti hai.
Ye saare tests Day 2 mein conduct kiye jaate hai.
SSB Interview Tips
Kabhi bhi soch samjhkar answer na kare. Jo aapke dimag mein sabse pehle aata hai uss chiz ko sunkar sirf vahi bataye. Natural answers jald se jald de. Sochane ki speed tez honi chahiye.

TAT, WAT, SRT ke liye pehle se preparation nahi karna chahiye . Sirf SD ke liye advance mein preparation kari jaa sakti hai.

SD mein apni autobiography na likhe. Important aspects par hi dhyan de.
Day 3-4: Group Testing Officers Test( GTO Interview)
Interviewer  No. 2: 3 Group Testing Officers (GTO)
GTO matlab Group Testing Officers Day 1 se hi candidates ko observe kar rahe hote hai. Ye test 2 din chalta hai hai: Day 3 aur Day 4.
Ise 'test of your body and coordination between your body and mind' maana jaata hai. Main isme physical aur mental capabilities par judge kiya jaata hai. GTO mein sub groups banadiye jaate hai aur har group mein 8-10 candidates hote hai. Ye group wise test hota hai. GTO test mein alag alag tarah ke tests hote hai:
Group Discussion (GD):

Ye sabse pehla test hota hai GTO mein. Ye ek GD hota hai jisme common interest ke topics par candidates ko discussion karna hota hai.

Group Planning Exercise(GPE): Iss test mein har group ko kuch situational problem aur map diye jaati hai aur phir har candidate ko unki planning likhni hoti hai batayi gayi problems par. Iske baad group members ko sath discuss karke ek common plan ke sath ana hota hai jisme sabki hi sehmati (consensus) ho. Phir ek group member ko map aur pointer ki help se common planning explain karni hoti hai.

Progressive Group Task(PGT): PGT mein candidates ko kuch obstacles paar (cross) karne hote hai supporting materials jaise rope, plank, wood log etc. ki help se. Isme difficulty level badhta rehta hai. Ye group activity hoti hai  aur ise 30-40 minutes ke time frame mein pura karna hota hai.

Half Group Task

(

HGT) :HGT

almost PGT ki tarah hota hai bas isme group members ka number half hojata hai. Har group ko do parts mein divide kardiya jaata hai. HGT mein bhi obstacles cross karne hote hai group mein 10-15 minutes ke time frame mein.

Individual Obstacles Task

(

IOT):

IOT mein candidate ko akele 10 obstacles paar(cross) karne hote hai 3-4 minutes ke time frame mein. Har obstacle ka point hota hai 1-10 points ke bich mein.

Command Task: Iss task mein candidate ko kuch obstacles cross karne hote hai 2-3 subordinates ki help se.Isme group mein se 2-3 candidates ko choose karna hota hai jo task complete karne mein help kar sake.

Snake race/Group Obstacle Race: Har group member iss test mein dusre group se compete karte hai jisme members ko snake like rope ko hold karke kuch obstacles ko cross karna hota hai.

Individual Lecturette: Har candidate ko ek topic select karke 3-4 minute tak uss topic par lecture dena hota hai. Isme 4 topics diye jaate hai jisme se ek topic par bpna hota hai.

Final Group Task (FGT): Ye last group activity hoti hai jisme group mein obstacles cross karne hote hai.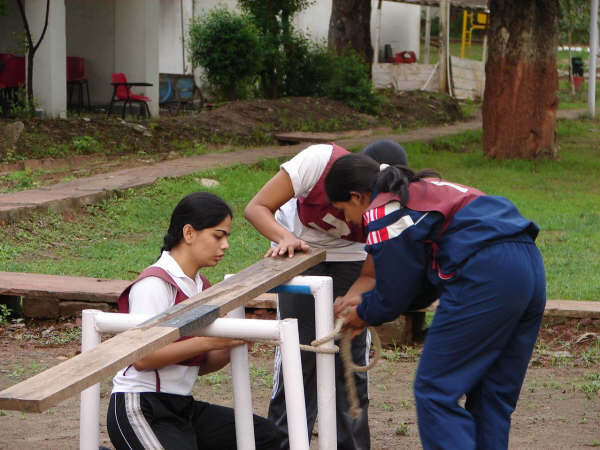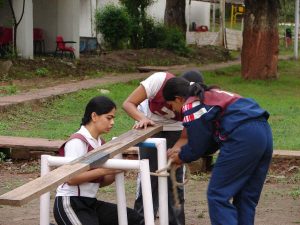 SSB Interview Tips
Physical training karte rahe.

Current affairs prepare kare acche se individual lecturette ke liye.

Obstacle tasks mein kabhi bhi ruke na. Agar obstacle nahi complete hora to dusre obstacle karna better hota hai.

GTO mein sirf khud ke baare mein nahi sochna chahiye kyunki isme teamwork aur leadership par test kiya jaata hai.
Day 2-4: Personal Interview (PI)
Interviewer No. 3: Interviewing officer (IO)
Personal interview Day 2 se Day 4 ke bich mein kabhi bhi ho sakta hai. Candidates ko ek din pehle hi PI ke timings diye jaate hai.
SSB interview clear karna personal interview ki performance par bahut matter karta hai. PI mein har candidate ka one-on-one interview conduct kiya jaata hai. PI ke liye har candidate ko Personal Information Questionnaire (PIQ) diya jaata hai jisme kuch questions answer karne hote hai. Ye questions candidates ki profile ki better understanding aur PI questions structure karne me help karta hai. Ye form 3 baar bharna hota hai.
Interviewing officers ke pass PIQ hota hai aur usi ke basis par PI conduct kiya jaata hai. Isme interviewing officer candidate se unke baare mein kuch bhi puch sakte hai jaise : academics, competitive exams,extra curricular activities mein achievements , life interests, sports, parents, friends, teachers aur society ke baare mein feelings/opinion, general knowledge and  awareness aur physical and mental abilities.
Rules
Formal dressing karke jaana hota hai. Dress professionaly.

PIQ ke form mein correct information hi fill karna hota hai.
Common questions asked in PI  (SSB Interview Questions)
Which is your favorite subject and Why?

Which is your favorite sport and why?

What do your parents do?

What is your biggest strength and weakness?

Why do you want to Join Army/Navy/Air Force?

Have you taken Coaching for SSB?

Tell me something about your journey?
SSB Interview Tips
PI mein koi correct ya wrong answer nahi hota hai to isliye jo janate hai vahi bole.

Iss chiz ke baare mein likhe unka baare mein sab knowledge

Agar koi answer nahi aata to sach bolde ki answer nahi aata.

Interviewer ko out smart karne ki koshish na kare.

Pressurised na ho. Confidence ke sath answer kare.
Day-5: Conference
Conference mein round table conference hoti hai jisme SSB Board members: SSB President SSB Vice-President , Psychologists, GTO, IO (teeno interviewers) aur candidate present hota/hoti hai. Isme candidates ka final assessment hota hai. Saare interviewers ne candidate ko alag alag parameters par test kiya hota hai aur unka apna apna assessment hota hai. Interviewer ko dusre interviewers ka assessment nahi pata hota.Conference mein 3-4 questions bhi puchte hai. Ye process 5-10 minute ka hota hai.
Common questions asked in Conference (SSB Interview Questions)
Why do you want to Join Army/Navy/Air Force?

What does

Army/Navy/Air Force hold for you?

What is your five years plan from now?

How was your overall experience during the SSB interview?
Conference khatam hone ke baad selected candidates ka Chest Number call kiya jaata hai aur unko phir next round – Medical Test ke liye bheja jaata hai.
Hum aasha karte hai ki aapko iss article ko padhakr SSB Interview Procedure in Hindi ki puri jaanakri mil gayi hogi. Agar aapko koi bhi sawaal hai to niche comment kare aur hum aapko jawaab dene ki puri koshish karenge.