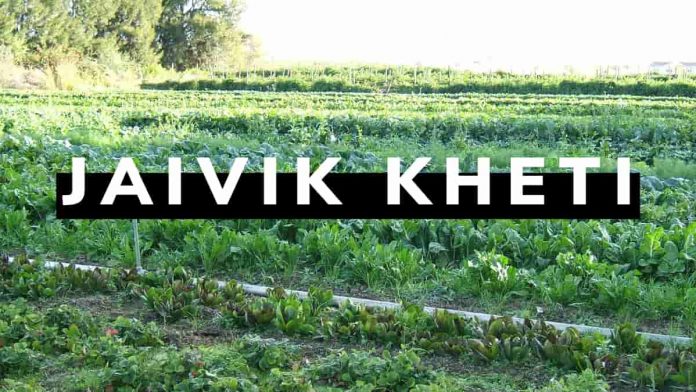 Orgainic Kheti in India ya Organic Farming kaise kare, iss ki puri jankari ke liye iss article ko padhein. Jeviki kheti, kheti ka wo naya tarika hai jis se aap kam zameen se bhi Paramparik kheti se 200 guna adhik tak munafa kama sakte hai kyon ki jaivik utpaadon bazaar mein mehenga bikta hai. Jaivik kheti se fasal vividhata (Crop diversity) ko badhava milta hai.
Iss article mein hum aapko batayenge
Organic Farming ke Kuch Fayade
Jaivik Keetnashak (pesticides) Kaise Banaye
Organic Farming Shuru Karne ki Laagat
Organic Farming ke Liye Sarkari Yojna
Organic Market ki Jaankari and Profit
Organic Kheti ke Jankari ke Liye Kucch Useful Sites
Organic Kheti se Jude Kuch Sawaal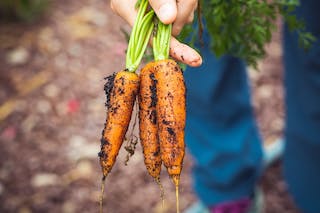 Harit Kranti (Green revolution) ke baad pedavar toh badhi par chhote kisan ka munafa kam hogaya, kyonki rasayanik khad ke daam har saal mahenge hote gaye aur bhoomi ki padavaar kam hoti gayi.
Jaivik kheti mein rasayano (chemicals) ka use nahi hota hai. Kisan kheti ke liye organic khad aur jaivik incetisite ka hi use karte hai.
Jaivik kheti mein pashu palan, murgi palan, dairy farm bhi shamil hai agar kisan kissi bhi rasayano ya hormones ka use nahi karte.
Jaivik kheti ki maang bade shaharon mein adhik hai, aur daam bhi achha milta hai. Shahri log kuchh sal se apni health ko le kar bahut hi aware ho gaye hai, aur iss ke chalte apne khan-paan par khas dhyan bhi de rahein hain. Organic sabji aur fruits aab mahanagaron ki pheli pasand (Metro cities) ban rahi hain aur kisan ke liye ye apni aamdani ko badhane ki sahi opportunity hain.
Jaivik krishi utpadan mein sthirata, aur kisan ko adhik munafa hota hai. Paramparik khetikaee kaarakon par nirbhar hai lekin jaivik kaihti mitti ko sthir karane ka kaam karatee hai aur lambe samay mein yah kisan ki madat karti hai. Bharat bhar ke bazaar mein jaivik utpaad mahanga bik jaata hain aur iski maang badh rahi hai.
Mitti ke jaivik gun aur upjaupan ko badhaya ja sakta hai. Kisan jaivik khad aur jaivik insecticides ka use karke ek behtar fasal kar sakta hai. Isse kisan ki jeb mein jyaada paisa bhi aaega.
Enviroment ko bachhana aur hawa aur paani ke pollution ko kam karna. Chemical khad aur Keetnashakon (insecticides) ke saath ground water ka pradooshan ek badi samasya hai. Jaivik khad aur Jaivik Keetnashakon ke istamal se ground water ke pollution ka risk ko bahut kam kar sakte hai.
Chemical Keetnashak health ke liye kharab hote hai. Inka upypg lambe samay tak karne se kayo prakar ke cancer aur beemariya ho sakti hai. Organic Farmingse insaan ko koi nukasaan nahin hota aur ye khet mein sookshm jeev aur vanaspatiyon ko protsahit karte hain, mitti ki sanrachana aur sanrachana mein sudhaar karte hain.
krishi laagat kam hoti hai kyon ki mahangee khad aur insecticides khareedane ki jarurat nain hoti.
Jaivik kheti mein paramparik khetise adhik shram lagata hai. Jaivik Khad aur Keetnashak kisan khud hi apne khet par ban sakte hai. kisan ko fasal ki dekha bhaal mein bhi adhik kaam karna hota hai.
Padavaar Paramparik khetise, jaivik kheti mein utpaadon kam hoti hai, magar kamai jyada hoti hai kyonki padavaar ka daam adkih milta hai.
Kisan Jaivk Khad bana kar apne aas paas ke kisanon ko bhi bech sakte hai. Ye bhi ek naya business ho sakta hai, jisse kisan paisa kama sakte hain.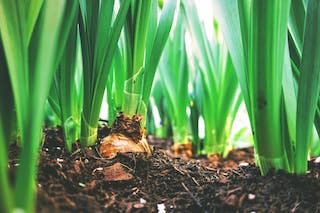 Sab se phele kisan ko mitti ki jaanch kar vani chhiye. Mitti ki jaanch kisi bhi agriculture university ki prayogashaala mein ya private lab mein ho jati hai. Ye jaanch kisan ko mittee ki health ki sahi jankari deta hai jisse kisan sahi khad aur Keetnashakon (insecticides) ki madat se uttam pedawar le adkih se adkih munafa kama sakte hai.
Doosra kaam jaivik khad banana hain. jaivik fertiliser ka matalb hota hai ki vo khad jo karbanik products (fasal ke avashesh, pashu mal-mutra aadi), jo ki decompose hone par, karbanik padarth banana hain aur waste decomposer ki help se (compost process) 90-180 din mein ban jati hai. Jaivik khad anek prakar ki hoti hai, jaise gobar ki khad, vermicompost (kenchua ki khad), Hari khad, gobar gas khad aadi.
Gobar ki best khad banane ke liye kisan 1 meter chaudi, 1 meter gehara ya 5 se 10 meter lambaee ka gaddha khodakar us mein plastic sheet faila kar, us mein kheti avashesh ki ek layar par gobar aur pashu mutra ki ek patli parat dar parat chadha kar us mein achchhi tarah paani se nam kar gaddhe ko cover kar ke mitti aur gobar se band kare. 2 maheene mein 3 bar palti karne par achchhi jaivik khad ban kar taiyaar ho jaegi.
Gobar ki khad banane ke liya aap ko aap ko jaroorat hogi:-
Gobar
Neem Patta
Kheti avashesh
waste decomposer (Rs. 20/- Optional)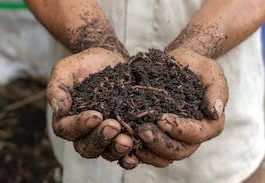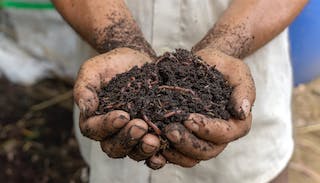 Vermicompost kenchua ki khad, kenchua ki madat se banti hai.Kenchua jaise Eisenia fotida,Pyronoxy excavata, Eudilus eugenia 45-60 dinon mein khad banate hain. kenchua khad banane ke lie chhayadar va nam vatavaran ki avashyakta hoti hai.
Isliye ghane chhayadar ped ke neeche ya chhappar ke neeche kenchua khad banana chahiye. jagah ke chunav ke samay uchit jal nikas va jal ke srot ke ka vishesh dhyaan rakhana chahiye. Ek lamba gaddha khodakar us mein plastic sheet faila kar jarurat ke anusaar Gobar, khet ki mitti, neem patta aur kenchua milaa har roz paani ka chidkav kare. 1kg kenchua 1 ghante mein 1kg vermicompost bana deta hain. Vermicompost main antibiotic hota hain, aur iss ka use se fasal ko kaam bimari ho ti hain.
VermiCompost banane ke liya aap ko aap ki jaroorat hogi
Kenchua 2kg-5kg
Plastic ki Sheet (Jarurat ke anusaar)
Gobar (Jarurat ke anusaar)
Neem Patta (Jarurat ke anusaar)
Hari Khad: Hari khad lobiya, mung, udad, dhecha, sanee va gavaar ki crop se banti hai. Hari Khad se maximum carbonic elements aur androgen prapt karne ke kiye in phasal ko 30-50 din mein hi khet mein daba dein, kyon ki iss period mein paudhe soft hote hain aur jaldi decompose ho jate hain. Hari khad nitrogen aur carbonic elements ki aapoorti ke sath sath khet ko anek poshak elements bhi deti hain. Hari Khad mein nitrogen, gandhak, sulfur, potash, magnesium, calcium, copper, iron aur jasta etc., hota hai jo soil ko fertile banati hai.
Kenchua khad aur gobar ki khad mein antar (comparison)
| | | |
| --- | --- | --- |
| Tatv (Elements) | Kenchua Khad | Gobar Khad |
| Nitrogen (%) | 1.00 – 1.60 | 0.40 – 0.75 |
| Phosphorus (%) | 0.50 – 5.04 | 0.17 – 0.30 |
| Potash (%) | 0.80 – 1.50 | 0.20 – 0.55 |
| Calcium (%) | 0.44 | 0.91 |
| Magnesium (%) | 0.15 | 0.19 |
| Iron(ppm) | 175.20 | 146.50 |
| Manganese(ppm) | 96.51 | 69.00 |
| Zine (ppm) | 24.43 | 14.50 |
| Copper (ppm) | 4.89 | 2.80 |
| Carbon nitrogen | 15.50 | 31.28 |
| Khad banne ka time | 3 mahine | 12 mahine |
Source: https://dainikjagrati.com/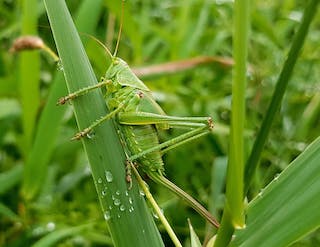 Organic pesticides ko banana bahut asan hai. Iss ke liye kisan ko chahiye:-
Ek mitti ka matka (15 liter earthen pot)
1kg neem ke patte
1kg karanja ke patte
1kg madar ki patte
250gms gud
1kg gobar
250gms besan
250gms demak ki mitti
8 liter gomutra.
Jaivik pesticides banane ke liye saba se pahale 3 prakar ke patte ko chhota-chhota kat lein. phir srif aur srif mitti ke matke mein gomutra dal dein. iske baad gobar, besan, gud, dimak ki mitti ko milakar ghol bana lein. isake baad matka ke ghol mein teenon pattiyon ko mila kar matke ko dhakkan laga kar kapade se bandhkar rakh dein, jiss se gas bahar na nikle. is matke ko bandhakar 7 din ke liye chhaya mein rakh dein.
7 din ke baad ghol ko ek kapade se chhan kar bottel mein bharr lein, aur phir matke mein 7-8 liter gomtra dal kar bandh de. is prakaar 7 din ke baad phir se phir se dava ban jayegi, aur yah prakriya 6 maha tak chal sakti hai. ek liter dava mein pehli nindayee ke time 80 liter paani mila kar use kare. doosri nindayee 1 liter dava aur 60 liter paani mila use kare.
3rd nindayee ke time 1 liter dava aur 40 liter paano mila kar use kare. Tambaku (Tobacoo) bhi pesticides banane mein use hota hain. Aap 250gms tambaku ko 1 liter paani mein boil kar ke chhan ke. Iss ko app 15 liter paani mein mix kar, plants par spray kar sakte hai.

Kharpatwar Niyantran:- Kisan fasal chakra, garmi me gehri jutai, neerai, gudai se kharpatwar niyantran kar sakte hai. Kisan neem, karanj, mirch, lahasun ka bhi use kar sakte hai.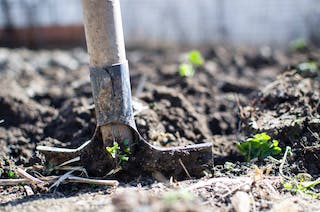 Agar aap ek anubhavi kisan hai toh Organic Farmingshuru karne ki laagat bahut hi kam hoti hai. Adhiktar saman kisan ko apne ghar aur khet mein hi mil jayega.

| | | |
| --- | --- | --- |
| Material | Quantity | Shuruvaati laagat |
| Khet/land | 1-5 acres | Jagah aur situation par depend karta hai |
| Seeds | Jarurat ke anusaar | vaastavik ke anusaar |
| Gobar | Jarurat ke anusaar | Rs. 3000/- ek trolly |
| Tobacco | Jarurat ke anusaar | Rs. 150/- per Kg |
| Kenchua | 2kg-5kg | Rs. 125/- per kg |
| Labor, tools etc. | Jarurat ke anusaar | Rs. 15000- Rs. 20000 |
| Waste Decomposer | 1 bottle | Rs.20/- |
Freshers ko iss ke alawa agricultural tools like tractor, booster pump etc. ki cost ka dhyan bhi rakhna hoga.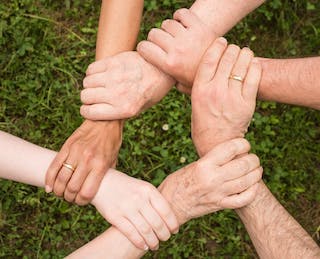 Bharat Sarkar, organic kheti ke liye farmers ko bahut help karti hai. MInistry of Agriculture samay samay par training program aur financial help bhi karti hai. Adhik jaankari ke liye ye link dekhiye.
Jaivik Kheti Yojana ke liye click kare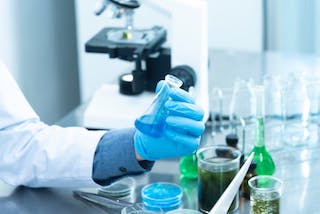 "India Organic", Bharat mein jaivik utpadon ke liye ye ek certification yojana hai, jo yah pramanit karata hai ki jaivik utpaadon APEDA standards ke anuroop hai. Ye certificate unko hi milta hai jo ki, kheti mein istemaal hone vaale raasaayanik urvarakon, keetanaashakon (insecticides), ya kissi bhi hormones ke use ke bina jaivik kheti ke maadhyam se fasal ugate hai.
Ye certificate, Agricultural and Processed Food Products Export Development Authority (APEDA), dvaara manyata prapt center dvaara fasal ki janchh ke baad hi jari kiya jaata hai. Ye certificate kisan ki kaafi help karta hai, jiss se bazaar mein kisan apni fasal ko achchhe se achchhe daam par bechh sakte hai. Adhik jankari ke liye ye link dekhiye.
Organic product ka certificate ke liye click kare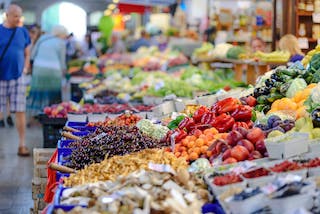 Organic products ka maket din prati din expand ho raha hain, kyon ki log ab organic product ka use pehle se adhik kar kar rahe hain. Jaivik khaane se insan adhik svaasthy rahete hai iss liye Organic products ka, kisan ko bahut accha daam bhi milta hai.
Badi companies jai se I Say Organic, Grofers, Big Bazaar ab kisan se long term contract ker jaivik product khet se hi utha ra hain. Kisan local mandi mein bhi apna Organic product beche sakte hain.
Dilli* mein organic sabji aur fruits double se bhi adhik price par bikta hein.
| | | |
| --- | --- | --- |
| Product – 1 kilo | Non-Organic | Jaivik |
| Tamatar | 28/- | 120/- |
| Aloo | 18/- | 49/- |
| Baingan | 53/- | 95/- |
| Pyaz | 36/- | 89/- |
| Kela | 57/- | 110/- |
| Bhindi | 24.50/- | 85/- |
| Seb | 185.25/- | 250/- |
| Papita | 85.50/- | 150/- |
*Delhi mein Organic sabjiyon ke cost as on 6th Sept 19.
Source: Isayorganic.com, Modernbazaar.com
Business loan ki puri jaankari ke liye click kare
Question 1: Jaivik kheti mein kitna investment lagta hai?
Answer: Organic kheti minimum laagat mein start ki ja sakti hain, kyoon ki iss mein use hone vala adki taar samaan kisan ke pass ghar par ki mil jata hain.
Question 2: Kisan kenchua kahaan khareed sakata hoon?
Answer: Kisan kenchua online le sakte hain ya fir apne paas ki nursery se bhi kharid sakte hain.
Question 3: Organic Certificate milne mein kita time lagta hai?
Answer: Organic Certificate ke lie aam taur par 3 mahine lagte hain. Aap apani jaivik crop ki katai se kam se kam 90 din pahale ye prakriya shuru karen.